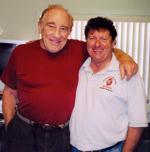 Terry Wilson is a 7th degree black belt in Shintoyoshin-Ryu Jujitsu and a 5th degree black belt in Shorin-Ryu karate. He is also a five time Emmy Award winning television producer, director, writer and on camera host/reporter. Terry is the only person ever to receive an Emmy for producing a martial art special – "Karate Kung Fu & Arts of Self Defense – 1976. He was also the first to direct Full Contact Karate and Kickboxing for network television broadcasts on CBS, NBC. He was also director of syndicated programming for the World Karate Association.
(
Read Biography)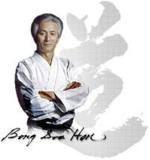 I began studying martial arts because I was being bullied at school; this was in 1964, long before there was a dojo on every corner in every city. In fact, so little was known about the arts back then that most people called it, "Jap fighting" in reference to combat tactics used by the Imperial troops of Japan during WW11. My start was in Shoryn-Ryu under sensei Shoshin Nagamine and his top western black belt Jim Wax. As years passed I began cross training in several forms of ju-jitsu, judo and a couple of Korean arts as well. In the process I became friends with many Martial Art pioneers and martial art legends. Sadly some of those individuals have passed on leaving many precious memories in their wake.
(
Read Article
)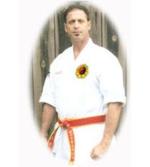 Looking back decades ago in martial arts we had pioneers and innovators such as: Gichin Funakoshi with Shotokan; Jigoro Kano with Judo; and Morihei Ueshiba with Aikido. Imagine what courage, confidence and passion they must have had to actually create, systematize and publicize a "new martial art". Imagine the harassment and ridicule they must have endured in the beginning from their peers for "having the audacity to create a martial art", especially since arm locks, chokes, punches, blocks and kicks haven't changed for centuries. Imagine no more and come back to the present day and meet Dōshu Mark Colangelo with Go Jiu Bujitsu!
(
Read Article
)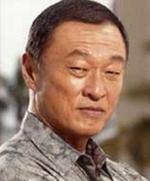 Cary Hiroyuki Tagawa is rapidly becoming one of the most recognised faces in Hollywood. He was the soft spoken bad guy who co-starred opposite Sean Connery and Wesley Snipes in "Rising Sun," and his role of Shang Tsung in Mortal Kombat made him a cult hero. Tagawa's dramatic looks and on-screen charisma, coupled with his martial arts skills, has put this actor on Tinsel Town's "A" list.
(
Read Article
)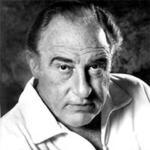 Long before the Ultimate Fighting Championships made the Gracies a household name in the world of grappling, there was a contest that pitted a nationally ranked heavyweight boxer against a world-class judo player. The boxer was third-ranked Milo Savage and the judo champion was Gene LeBell. The Cahllenge came in 1962 in Salt Lake City, Utah.
(
Read Article
)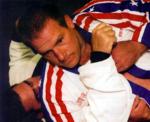 AND WHAT A LARGE "OCEAN" IT IS. An entire industry has benn built around a sea of remedies for the sparins, aches and pains that plague fighters. Sure, you'll probably hear people say that coming to grips with pain is part and parcel with the sport of grappling and mixed martial arts, but don't you want to know what works and what doesn't so you can shorten the recovery time?
(
Read Article
)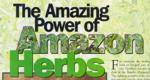 For centries the healing arts have been an integral part of the martial arts. Nowhere was this more evident than at the Shaolin Monastery in China. The fighting prowess of the shaolin monks was equaled only by their ability to harness the healing powers provided by Mother Nature's medicine cabinet.
(
Read Article
)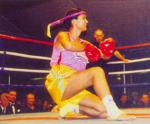 Among the many superstars in the sport of muay thai, never has any single fighter turned more heads or has been the subject of controversy like Nangtum Parinya. Known in Thailand as "The Lady Boy," Parinya has an outstanding record in the ring. HOwever, that is only a small part of the fame that preceeds this fighter.
(
Read Article
)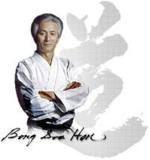 Hapkido Grand Master Bong Soo Han rocketed to fame in the 70's when he choreographed and performed in the hit movie "Billy Jack." He was the first to demonstrate the power of a crescent kick on the big screen in one of the most memorable scenes ever filmed using a technique that would be forever dubbed, "The Billy Jack Kick." The scene takes place in a park, where martial artist Billy Jacky (portrayed by actor Tom Laughlin) is standing nose-to-nose with the film's villain, who has brought along several of his "good ol' boys" to do a little Texas two-step on the hero's head. Realizing that there is no way to avoid a fight, a calm and confident Billy Jack tells his arrogant adversary exactly what is going to happen next: "I'm going to take my right foot and I'm going to kick you on that side of your face. And you want to know something? There's not a damn thing you can do about it."
(
Read Article
)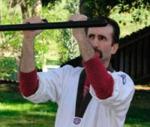 Ever since man first picked up a rock for self-defense he has been on a never-ending quest to improve the weapons at his disposal. No where was the evolution of these tools for combat more profound than on the island of Okinawa. When forced to defend themselves against Japanese warlords the locals turned their farming implements into deadly weapons that would eventually become part of martial arts history and an intricate part of martial arts training.
(
Read Article
)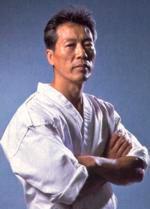 Tae Kwon Do Grand Master Young Bo Kong has been called the fastest kicker alive. However, even with his speed, this two-time national champion stresses the importance of being able to set up an opponent for an attack regardless of how fast your kicks are.
"Speed is very important, and if you are faster than your opponent he will probably not be able to stop you," says Grand Master Kong. "But speed is not everything. You must use excellent technique and you must be able to create an opening for those techniques to score."
(Read Article)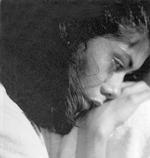 For years Rancella Ferguson ignored her husband's abusive ways. Like thousands of other women she believed he would change. She always told herself that tomorrow would be different. But things didn't change and tomorrow was never any different. The reality of Rancella's plight came full circle one evening when her husband's abuse escalated into a beating that left the attractive woman fighting for her very life. Normally a slug feast against an attacker would be a walk-in-the-park for this high-ranking black belt. However, the man she was fighting was not only her husband of 22 years, he too was a martial arts expert.
(
Read Article
)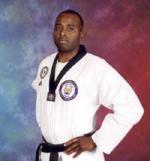 When San Diego Police officer Benjamin Kelso isn't patrolling the mean streets of East San Diego, he can be found in the dojo (karate school) teaching Tang Soo Do Mook Kwan (form of Korean Karate) to high risk kids. This second degree black belt uses his influence as a police officer and a karate instructor to help keep kids off drugs by teaching them martial arts through the D.A.R.E. Program. "The area I patrol has a lot of gang activity and is probably the highest crime area in the city of San Diego," said Kelso. "Drugs are a big problem and one of the ways we fight this problem is through the D.A.R.E. Program."
(
Read Article
)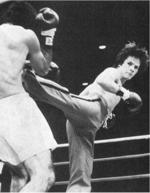 From the moment he laced on his boxing gloves at the age of 5 Benny Urquidez was destined to become one of the most famous names in the history of the martial arts.
"My dad was a boxer and so all of us kids learned to fight at an early age," said Benny. "I didn't know anything about karate until I saw my brother Arnold wearing a gi. The first time I saw him in his uniform I almost fell down I was laughing so hard. He talked me into starting karate and the only reason I did was to get a chance to beat him up. In fact that's why all of us started, we just wanted to have a shot at beating up our older brother."
(Read Article)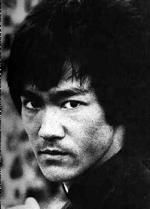 Judo and wrestling legend Gene LeBell has hooked horns with the best in the game and in the process has earned the moniker as "The Toughest Man Alive," by his peers. One of those to sing the phrases of "Judo" Gene was Bruce Lee.
In addition to his years of training and teaching martial arts, Gene is also one of Hollywood's top stunt men. In fact, it's almost impossible to watch an action film without seeing Gene firing a machine gun, getting tossed out of a window or taking a fall for one of the super stars of the silver screen.
(Read Article)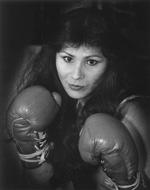 In the early 70's the Urquidez family ruled the ring as the entire clan won fight-after-fight, championship after championship and title after title. They were truly the first family of the martial arts.
Arnold was the elder brother and the first to put on a gi, then came Benny, Ruben Smiley and sister Lilly. Each one became a martial arts champion in their own right, although it was Benny who went on to achieve the greater glory and is considered by many to be the greatest fighter of all time. However, it was Lilly who beat all the odds to become the first woman to throw blows and win titles as a female professional boxer and kickboxer.
(
Read Article
)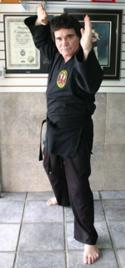 Although all martial arts employ a variety of kicking techniques, undoubtedly the most widely recognized kicking styles are that of Thailand's, " Muay Thai" and Korea's "Tae Kwon Do." To the untrained eye these two styles may be as different as night and day, but according to martial arts master Bob Chaney, they have more in common than most people might think.
"Both styles believe that they are the best kicking styles in the world…and they are," says Master Bob Chaney. "There are tremendous parallels between the two styles but there are certain differences, and I believe the effective edge goes to Muay Thai."
(Read Article)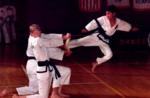 The ability to smash stacks of wood, piles of bricks and giant slabs of ice with a single appendage demonstrates the power that can be generated through martial arts training. However, beyond the piles of rubble such a demonstration leaves in its wake is the invisible strength that allows a mere mortal to accomplish what seems to be an impossible task. That "strength" is based on students having the "confidence" to slam their hands and feet into inanimate objects that would otherwise be targeted with an ax or sledgehammer.
(
Read Article
)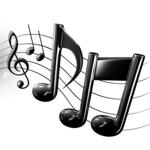 To Bruno Dela Pozza, judo is literally music to his ears. This 69-year-old composer orchestrates his throws the same way he puts notes on a chart.
"Judo is like music," explains Dela Pozza. "When I throw someone it's like playing music. For example, when I begin to randori, I guide my opponent much in the same manner I would play a tune on the piano. Music, like judo is a sequence of rhythms that change as the song or contest goes along. It begins easy, with a nice melody, then I change my timing and the music becomes faster. That's how I enter for a throw. Fast. Then, as I execute the throw, my music is more dramatic and to the point. When my opponent hits the mat, the concert is over."
(
Read Article
)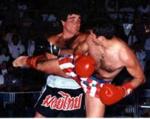 A few months ago I went to Thailand with Bob Chaney to train with him and one of his students at a Muay Thai Camp in Bangkok. The fighters there were young and in prime condition, and many of them were champions themselves.
At age 57 Chaney is built like a fireplug, you can tell at a glance he's a fighter, but what amazed me the most was his endurance. He entered the ring and went non-stop, round-after-round taking on fighter-after-fighter and never got tired.
(Read Article)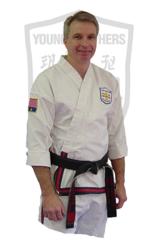 The most important space for any fighter is the distance that separates them from their opponent. Closing that gap is the key to executing a successful attack or counter attack. In a tournament the science of closing the gap may result in trophies and medals, but in the street it could be the difference between life and death.
Tae Kwon Do masters Mark Giambi (6th Degree Black Belt) and David McCloskey, (5th Degree Black Belt) from Houston Texas are two of the most successful instructors of the ancient Korean art in the Lone Star state.
(Read Article)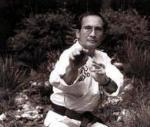 The Vietnamese martial art of Cuong Nhu was born in 1965. Although its peers may consider the system a "youngster"; Cuong Nhu's foundation is as old as the oldest martial art.
Literally translated, Cuong Nhu means hard and soft. The hard or Cuong techniques are the system's blocks, punches and kicks. The soft, or Nhu, denotes the styles circular movements of Aikido, Wing Chung and Judo. All of these techniques were incorporated into the original Vietnamese fighting art of Vovinam. The art of Cuong Nhu is the result of combining Shotokan, Tai Chi, Wing Chung, Judo, Aikido, boxing and Vovinam.
(Read Article)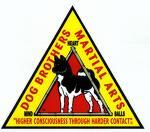 Full contact kali is the name of their game and they play it for real. Stitches, cuts and a body full of welts is their badge of honor. Maybe a more appropriate name for them would be "The Bruise Brothers". "We play rough, that's for sure," said Marc "Crafty Dog" Denny, leader of pack.
"We (the Dog Brothers) are a band of sweaty, smelly, psychopaths with sticks. There's nothing we like better than to spend an afternoon in a frenzy of full contact stick-fighting."
(Read Article)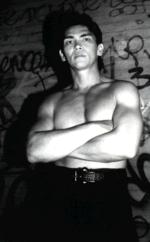 Don "The Dragon" Wilson is one of the very few, if not the only, martial artist who has successfully bridged a career as a full contact champion and a movie star. According to Don, being an action star has nothing to do with being a good martial artist.
"When a producer sends me a script and makes me an offer, they never ask me about my fight record," says Wilson. "The reputation I have as a full contact fighter has absolutely nothing to do with my success in films. If your fighting ability is related to your success as an actor then Van Damn & Segal would never have made a dime because neither on them can crack an egg". By the same token if that were true, then Benny Urquediz would be a major film star".
(Read Article)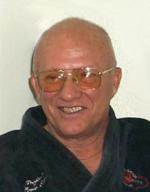 Professor Ernest H. Cates has been tossing other people's weight around for more than five decades. At age 14 he began jujitsu training then in 1954 as a Marine, Cates continued his jujitsu training in Japan, Korea and while stationed in Okinawa he began studying judo under Matsumoto Sensei.
"In 1956 I was a member of the 5 man U.S. Armed Forces Team that succeeded in winning the Ryukyu Islands Championship that has always been held by the Japanese police teams," Cates recalled proudly. "After that I trained in Japan at the Kodokan."
(Read Article)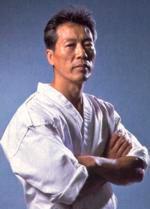 The phrase, "faster than a speeding bullet…"is used to describe a Superhero from the planet Krypton, it can also be used to describe a Korean from Pittsburgh. Tae Kwon Do Master Young Bo Kong may not be Superman, but he has been dubbed the fastest kicker in the world giving him and the man of steel something in common.
Master Kong's blinding speed is a matter of record. For decades he has amazed spectators, students and competitors alike with his lightening fast kicks. In the process of earning a reputation inside the ring and out, Master Kong with his brothers Grand Master Kong Young 11 and Master Young Joon Kong ran and operated one of the most successful chain of Tae Kwon Do studios in the country. With more than 45 schools nationwide the Kong brothers were among the pioneers of Tae Kwon Do in America.
(Read Article)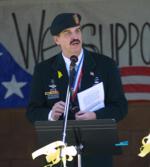 September 11 will go down in history as the day America got it's wake-up call: for decades we stood seemingly invincible to the world, only to find out how vulnerable we really were. In the aftermath of the attack on the World Trade Center and the Pentagon all the chinks in our armor were revealed. The country took a mighty blow and it buckled us. But true to our fighting spirit we quickly rallied in a manner that would have made our forefathers proud.
(Read Article
)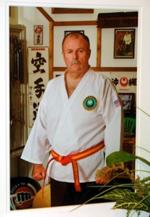 For centuries the martial arts have been cloaked in mystery and folk lore. The deadly techniques used by master practitioners of karate were frequently "hidden" inside a series of organized movements called katas. These choreographed movements consisting of blocks, strikes and kicks were the creative property of the karate masters that handed them down from generation to generation. These "secret" techniques, known as bunkai, were not divulged lightly, and usually were revealed to family members only. As karate made its way to America in the late 50's and early 60's Okinawan masters were still very secretive when it came to teaching their art. According to Hanshi Mike Hancock Chief Instructor of the International Okinawan Budo-Kai there are very few American karatekas that truly understand the origins of their forms.
(
Read Article
)